Casino parties are one of Rocky Mountain Roll's most popular events. We see them at corporate holiday parties, fundraisers, birthday parties, and more. What happens in Vegas doesn't have to stay in Vegas any longer! Bring the casino home and have stress-free fun without losing the mortgage payment. 
Call one of our trained entertainment specialists today to get started planning your next casino party
. 
With more than forty years in the entertainment industry, Rocky Mountain Roll knows how to do it right
. And remember, we don't just bring the music…we bring the party!!!
How do I know what I need?
You can rent the tables yourself and provide your own dealers for a small, private party. All tables are available to rent on their own. You can even rent the chips, cards, and supplies to do-it-yourself. 
Or let us take the hassle and supply everything you need for a great casino event. Because no party is the same, we customize each party package to fit the number of guests and types of games you want. We offer blackjack, poker, craps, and roulette, as well as bingo.
Not sure how many tables and which games you might need? No problem!  We can help you plan your party.  Not sure how to play? Our dealers are well-trained and experienced enough to teach you and your guests how to play.  Our tables are all high-quality, cleaned and well-maintained. The dealers come 
professionally
 dressed and presentable in white shirts, slacks, and bowties. Go all out and include a photo booth or disc jockey to your event to bring the real Vegas show to life!
PLANNING TIP: 
Consider hosting your party in November or January to increase your chances of finding an open evening for your event. 
Dates during those months are usually available easier than December ones.
Make your casino night a good one by getting all the details right and have the real casino feel to it. Our casino table rental and poker rental is of the highest quality and will really impress your guests. We lots of variety to make your event special.
Bingo with Caller
Includes the cage, cards, chips, 1 -10″ PA speaker on a stand with wireless microphone and Bingo caller.
from $250.00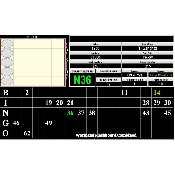 Bingo with Flashboard and Caller
Includes cards, chips, laptop with Bingo software, and Bingo caller. **up to 200 Bingo cards**
from $175.00
Blackjack Table
Blackjack Table (price per table) chips not included
from $65.00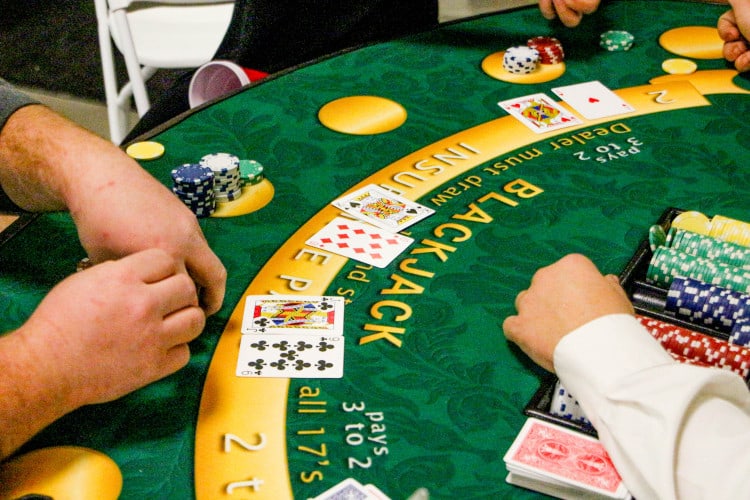 Blackjack Table w/ Dealer
Blackjack table, dealer and chips.
from $200.00
Chips 1,000 (rental)
1000 Available in red, blue and white
from $14.95
Craps Table
Craps Table with dice stick (price per table) chips not included
from $160.00
Craps Table w/ skirt & Dealers
Craps Table with dice stick, skirt, dealers, and chips.
from $350.00
Playing Cards (rental)
from $1.25
Poker Table
Poker Table (price per table) chips not included
from $70.00
Poker Table w/ Dealer
Poker table, dealer, and chips.
from $210.00
Roulette Table
Roulette Table, wheel and marble (price per table) chips not included
from $80.00
Roulette Table w/ skirt & Dealer
Roulette table, skirt, dealer, and chips.
from $245.00
Roulette Wheel
Roulette Wheel
from $16.50