Learn a little more about us: for more than thirty-nine years, Rocky Mountain Roll has been in the business of helping people celebrate life.  We began as a local Disc Jockey company, serving Boise and the surrounding communities.  Over the years, we expanded to offer more and more audio visual needs and desires of our clients.  In 1994, the company was split off from the audio visual side of things and solely became an entertainment expert in the Treasure Valley.
As the needs of our clients grew, Rocky Mountain Roll began evolving and adapting to exceed those needs. We added inflatables, games, and other forms of entertainment such as photo booths, casino games, foam parties, and much more!
Through it all, we maintain the highest quality customer service with a smile as we continue to bring smiles and laughter to every face we meet.
We exist to help you celebrate life in all its diversity, quirkiness, and joy.  Our tremendous community is at the heart of the events we do and are a great part of why we have fun.  Our vision is to help you create and celebrate those sparkling moments that make up your life.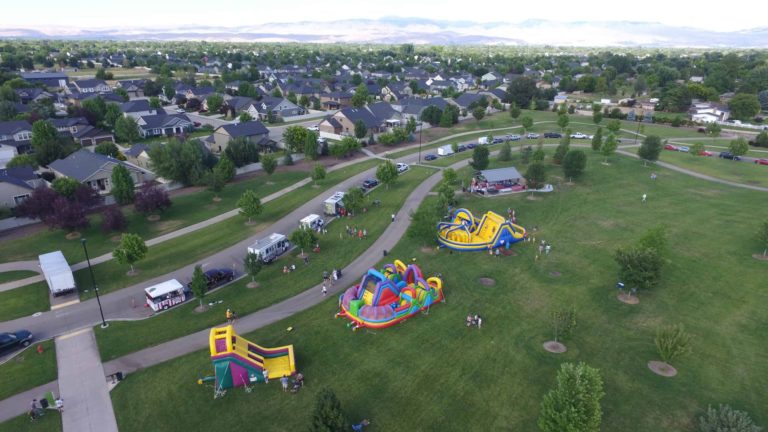 Our mission is to help you celebrate life and joy.  We can help you create a one-of-a-kind event by providing the best possible customer experience through wonderful, on-time, and with-a-smile customer service.
We always provide equipment that is high-quality, working, and of good repair.  Because it is important to us, we always provide clean, safe, and working inflatables, amusements, and games.  Our goal is to give you a solid, dependable, and fun experience.