What is a foam party?
They are the cleanest fun around! Is there a more fun party-starter than a giant pile of bubbles to dance or play in? We don't think so. A foam party is one where you and your guests dance or play in bubbles created by one of our amazing machines. They have taken place at concerts, festivals, dances, birthday parties, school carnivals, and more! These parties can happen outdoors, or indoors. (The foam is a water-based product therefore indoor floors will be wet and slippery. Because safety is our highest priority, our experienced staff can help you plan for this when you call to book your event.)
Rocky Mountain Roll offers two options when booking one of these parties: Our Foam Cannon is meant for your small to medium parties, outdoor events, and events on a budget. It fits well in smaller spaces and projects a stream of bubbles up to 25 feet and can be aimed to fill a certain space. Our Foam Machine Extreme is an extreme experience to the max. This large machine must be mounted or flown (hung) from a ceiling, in a tent, or other such structure to build up the massive piles of foam. This machine is meant for your larger events and maximum bubble fun.
We've even used our Cannon on the Wild Splash at a birthday party to make a fantastic Foam-N-Slide! Or seen it added to a Disc Jockey package for an unforgettable event.
Call today to book your foam party today and let us help you find the perfect experience to fit your needs.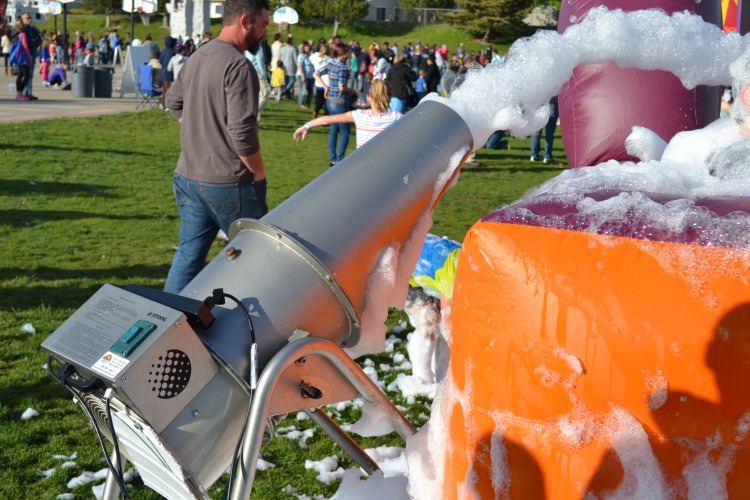 Foam Cannon w/ Operator *foam sold separately

https://rockymountainroll.com/rentals/foam-parties/foam-cannon-w-operator-foam-sold-separately/ 1

from $450.00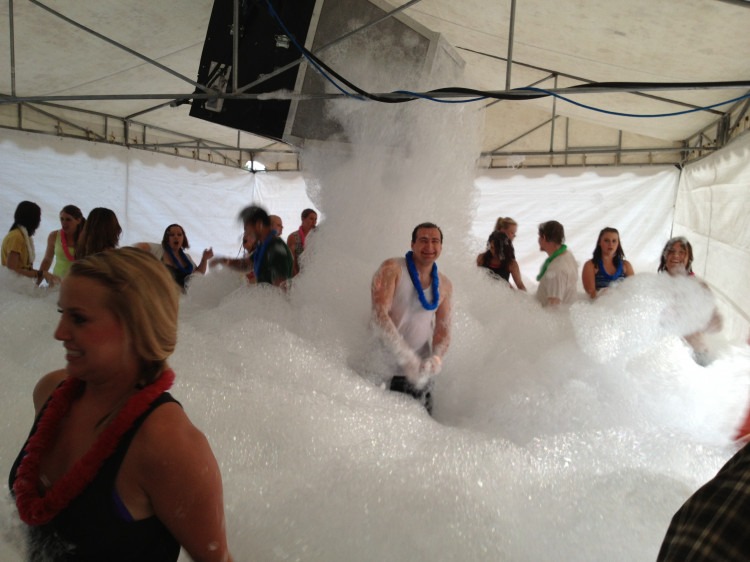 Foam Machine Extreme w/Operator *foam sold separately

https://rockymountainroll.com/rentals/foam-parties/foam-machine-extreme-w-operator-foam-sold-separately/ 1

from $650.00