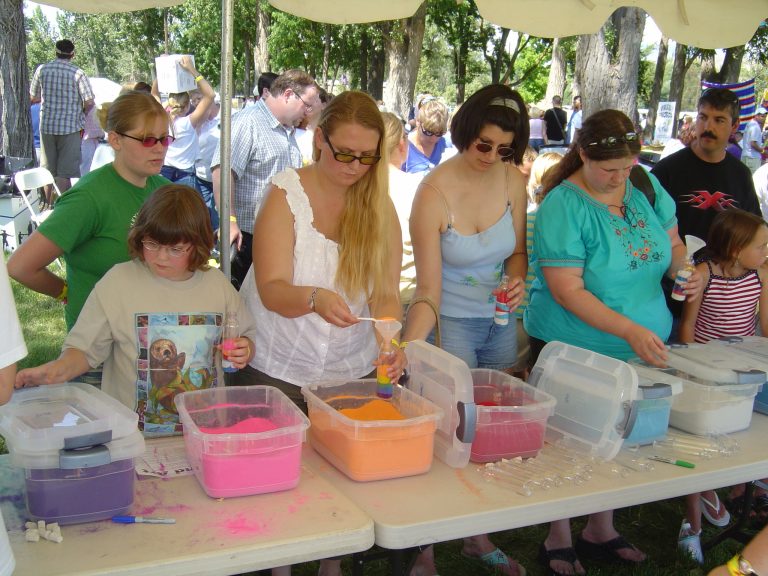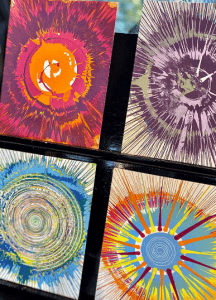 Craft and art projects are popular with school carnivals, fundraisers, corporate picnics, and birthdays. Our various craft projects are fun and interactive for all your guests. We currently offer sand art and spin art.
Guests make sand art by layering colored sand into various sized bottles. This gives them a great piece of artwork to take home and remember the event with.
Spin art is a craft made by dripping paint onto cards or flying discs spun around for an artistic look. Everyone enjoys this hands-on type of entertainment and you get to keep your spin art product for years to come.
Rocky Mountain Roll occasionally offers unique and customized craft projects based upon our client needs, for instance. If you'd like to include a craft project at your next event, contact us and we can work out the details. Craft projects are a great interactive rental that will help kids create and grow while still having loads of fun.